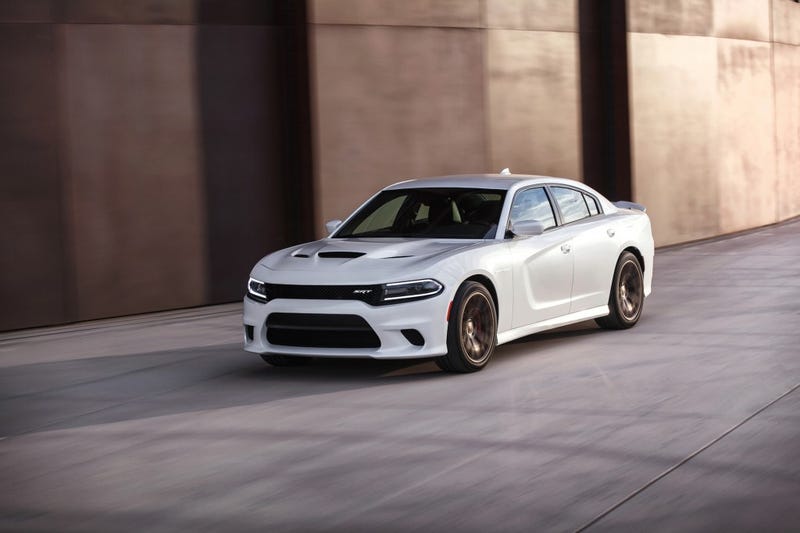 Every single environmentalist has to be muttering, "Are you kidding? Dodge now makes two gas guzzling 707-horsepower cars?!" That thought is true, kind of. As in, Dodge is indeed now going to build not one, but two 707-horsepower cars. But these two Hellcats aren't as anti-green as you think.
No, seriously, there are several reasons the Hellcats aren't as anti-green as you think. We break this down thoroughly in the post below over on Green Car Reports, but here's the high-level overview:
- The Charger and Challenger SRT Hellcats are halo cars.
- It all comes down to proportions. Do you realize how many Hellcats Dodge will sell in comparison to say a Toyota Corolla? The Hellcats won't sell in numbers great enough to affect Fiat Chrysler's improving corporate average fuel economy numbers.
But let's face it, how awesome is it that you can buy a 707-horsepower car from Dodge with a factory warranty?